Glass House Presents at New Canaan Library: "On Pandemic Domesticity"
February 24 @ 7:00 pm

-

8:00 pm

Free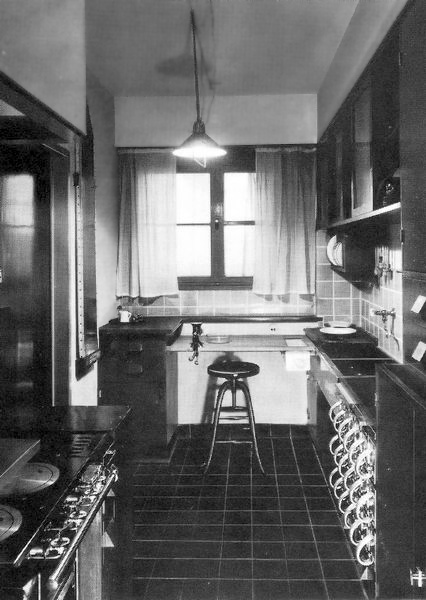 How does the current pandemic – and how did past epidemics – impact the design of our homes and living arrangements? The collaborative series, "Glass House Presents at New Canaan Library," will explore the topic with the live webinar 'On Pandemic Domesticity," presented on Wednesday, February 24 at 7 PM EST. Zoom sign in information will be provided upon registration at newcanaanlibrary.org.
The current pandemic has put enormous pressure on domestic life, with more people spending more time at home than ever before. That raises the question of how the design, function, and meaning of the home might alter in a post-pandemic future. And, how did the design and use of the home change in response to previous epidemics? These questions and more will be addressed by Columbia literature professor Victoria Rosner and architect and Yale professor Joel Sanders; the conversation will be moderated by Cole Akers, curator for The Glass House.
Victoria Rosner is Dean of Academic Affairs at Columbia University School of General Studies and teaches in the Columbia University Department of English and Comparative Literature. Rosner is the author, most recently, of Machines for Living: Modernism and Domestic Life (Oxford University Press, 2020), as well as Modernism and the Architecture of Private Life (Columbia University Press, 2005), winner of the Modernist Studies Association Book Prize. She is editor of the web-based archive Pioneering Women of American Architecture (with Mary McLeod) and two books, The Cambridge Companion to the Bloomsbury Group (Cambridge UP, 2014) and The Global and the Intimate: Feminism in Our Time (Columbia UP, 2012; with Geraldine Pratt). With Nancy K. Miller, she edits the long-running Gender and Culture book series for Columbia University Press. She is also the founder and co-director of the Columbia faculty working group, "On the Frontlines: Nursing Leadership in Pandemics."
Joel Sanders is principal of his New York studio JSA/MIXdesign, as well as director of post-professional studies and professor at Yale School of Architecture. Sanders' career has explored the complex relationship between culture and social space as a scholar pioneering the exploration of LGBTQ space, a designer of residential, museum, and academic buildings, and an activist fighting to address issues of equity and inclusion through design. Sanders' work with MIXdesign, an Inclusive Design consultancy and think-tank, was featured last year in The New York Times Magazine, "Bodies in Space: How Architecture Could Help Us Adapt to the Pandemic." In addition, Sanders is the editor of STUD: Architectures of Masculinity and (with Diana Balmori) Groundwork: Between Landscape and Architecture. With transgender theorist Susan Stryker and legal scholar Terry Kogan, he created Stalled!, a project catalyzed by national debates surrounding transgender access to public restrooms and the need to create safe, sustainable, and inclusive public restrooms for everyone regardless of age, gender, race, religion, and disability.
Glass House Presents is an ongoing series of talks, performances, and other live events that extend the site's historic role as a gathering place for artists, architects, and other creative minds. This event is co-hosted by New Canaan Library and supported in part by Connecticut Humanities and the New Canaan Community Foundation.
Related Events