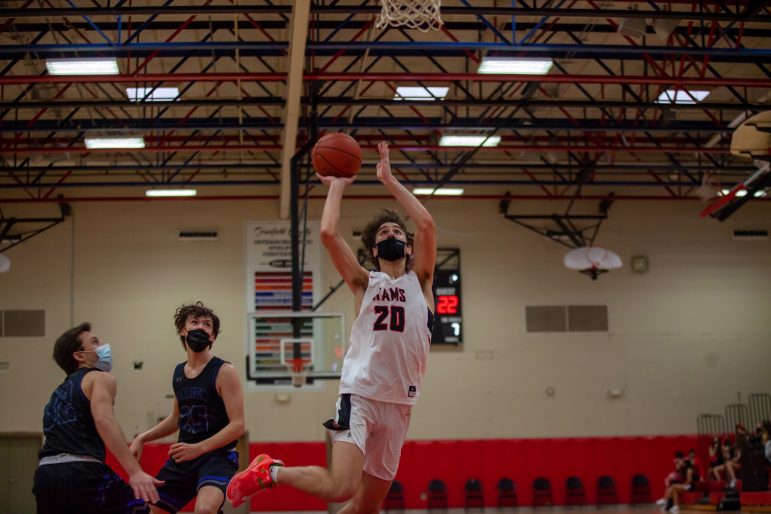 |
Nearly two weeks had passed since Leo Magnus last played in a New Canaan basketball game. By the end of Saturday's contest against Darien, it seemed as though the senior co-captain had never left. 
The Colorado College-bound senior returned after missing two games due to Covid protocol and poured in a career-high 27 points to lead the Rams over the Blue Wave 55-51 in a nail-biter at New Canaan High School. 
"It felt amazing to be back out there," Magnus told NewCanaanite.com. "Every day I was dying to come back to practice. I love my teammates and missed it so much and when I came back to practice yesterday it just felt so good to be back with my guys.