Great Strides: Sunshine for Scarlett
May 7 @ 9:15 am

-

12:00 pm

Free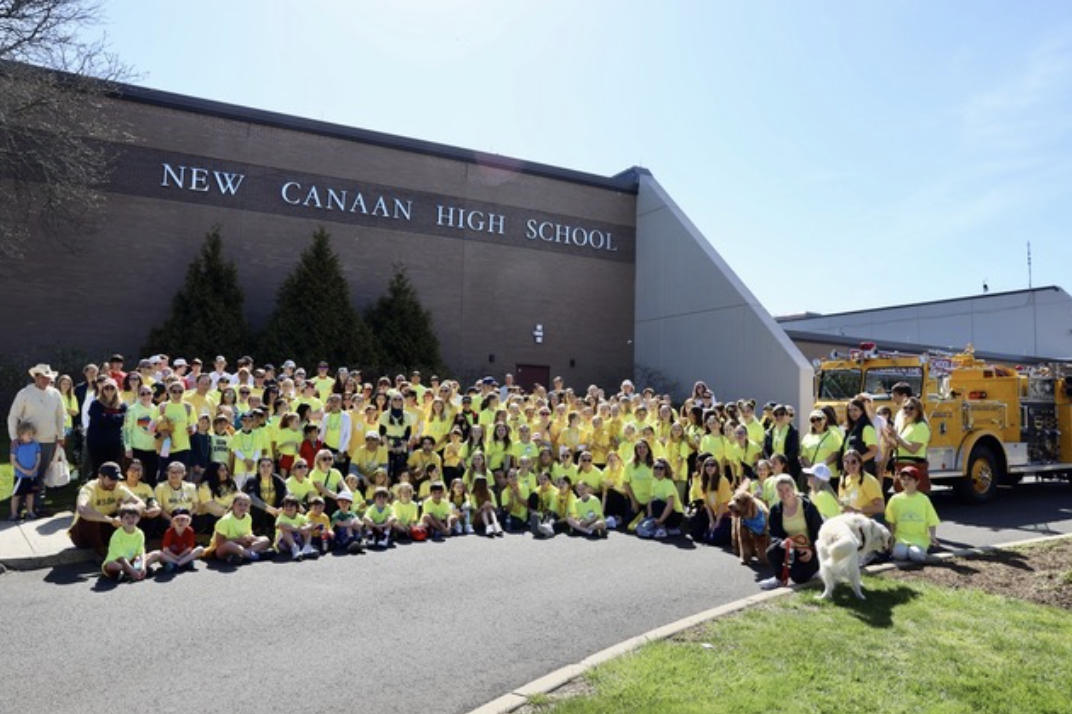 It's that time of year to join us in our fight to CURE CYSTIC FIBROSIS!  Please wear YELLOW AND JOIN US MAY 7th, at New Canaan High School, 9:15am.
Our daughter Scarlett is now twelve  years old, attends The Southport School, and continues to be spreading sunshine wherever she goes. Scarlett spends most all of her free time and energy at the New Canaan Dance Academy, in town. She is passionate about all styles of dance and loves to compete both individually and as a team company member. The hours she spends training, contributes to her overall health and well being to fight this disease. She doesn't let anything get in her way. She leaps thru the air effortlessly and never gives up, constantly pushing herself to do better. We are grateful she has found her passion in dance and fortunate that this activity continues to allow her to grow stronger both physically and mentally.
Additionally, in order for us to keep Scarlett well, breathe easier and prevent her from what potentially can come, she does airway clearance every day, twice a day for 20 minutes, takes inhaled medicines and recently became eligible to take Trikafta, a breakthrough medicine to help treat CF until the CURE is found! During her physical therapy sessions, she wears an inflatable vest, which is attached to a machine that vibrates her chest at a high frequency to loosen and thin mucus. Clearing the airways reduces lung infections and improves her lung function. She is super excited to see everyone again, not only to walk with all her friends but to eat gelato and for the second  time, we are so excited, she and her Dance Team will be performing for you all before the walk begins!
We are so blessed to have so many friends and family supporting our daughter Scarlett.  Year after year , rain or shine , you have shown up in yellow and or generously donated to help our fight!!   We cannot express how important this day is to us and what it represents. As parents, of a child, who has a fatal disease, we pray everyday that our daughter will be able to live a full and long life. The only way this can happen is by our keeping her as healthy as possible, doing her daily PT, going to both the Yale Clinic and the Columbia Clinic, keeping up with blood draws, x-rays, breathing tests and raising money, so the scientists can CURE CYSTIC FIBROSIS!
Finding new medications to fight CF and to ultimately cure the disease is the driving force behind the Cystic Fibrosis Foundation. Research is moving at an unprecedented pace, and with the increasing number of potential life saving drugs, the future for those battling CF has never been brighter. To achieve this goal, the foundation aggressively invests in drug-development research with the most successful and innovative biotech companies and scientists in the world. Current estimates suggest that it costs more than $800 million to move a drug from its concept stage to the market place. There is a critical need to help provide support to pharmaceutical and biotechnology companies that conduct drug discovery in small-population diseases such as CF. Without adequate funding the foundation will not reach its goal.
Please help us make our dream come true and CURE CF. Every dollar counts!! Join us in yellow, Sunday May 7th at  9:15am, New Canaan High School, for a 2.8 mile walk thru Waveny's trails and help us bring "sunshine" to the families who battle this disease every day of their lives and give them hope for more tomorrows.
With love and tremendous gratitude,
Ian, Jenny, Tristan, Scarlett and Sawyer
New Canaan