New Canaan Crew
Saturday, September, 24, 2022 @ 8:00 am

-

11:00 am

Free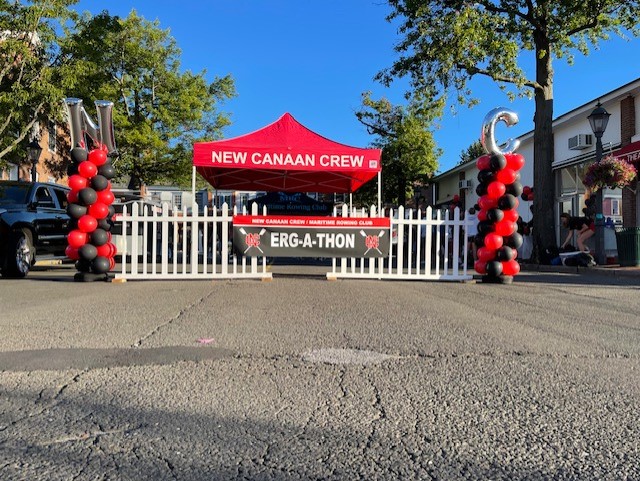 On September 24th, from 8am – 11am (Saturday), our boys and girls teams will be logging miles on ergs and will pull their hardest to earn enough funds to purchase the equipment they need to continue our strong record of training and winning!
As a club sport, New Canaan Crew (NCC) / Maritime Rowing Club (MRC) is self-funded and relies on annual fundraisers to purchase necessary equipment to support the training needs of the program: high quality shells for various sized groups of rowers (ranging from single boats to ones holding up 8 rowers) oars, training ergs, weight equipment. Our equipment is very expensive , but the investment makes a tremendous difference to race results in this extremely competitive arena in which NCC/MRC compete.
Donations to the Ergathon of any amount are welcome and appreciated. If you are able, please join our team as a champion supporter and cheer these kids to victory!
Championship level support will be recognized with a Donor Plaque in the Boathouse.
Our Champion Sponsor Levels are:
Olympic Champion $1000+
World Champion $750+
National Champion $500+
Regional Champion $300+
History:
Beginning with just 13 NCHS rowers in 1997, NCC/MRC now trains over 100 rowers each season from area schools and has gained national prominence as a leading junior rowing program. Our rowers compete regionally, nationally, and internationally on the U.S. Junior National Team, and have been medal winners at all levels. In addition, our alumni compete at the highest levels within the sport at college and beyond.
Help fund the mission to provide a rewarding team experience for high school and middle school students interested in physical challenge, competition, and developing coordination and rowing skills. We promote discipline, physical conditioning, personal responsibility, mutual respect and a sense of accomplishment – all important aspects of our kids' education and preparation for the future.
Maritime Rowing Club works in conjunction with New Canaan Crew [a 501(c)3 corporation]. All donations are tax deductible and any amount will receive a tax letter via GoFundMe/Paypal. Further, Corporate Matching Funds from employers are greatly appreciated.