New Canaan Dog Days
Saturday, May, 21, 2022 @ 11:00 am

-

4:00 pm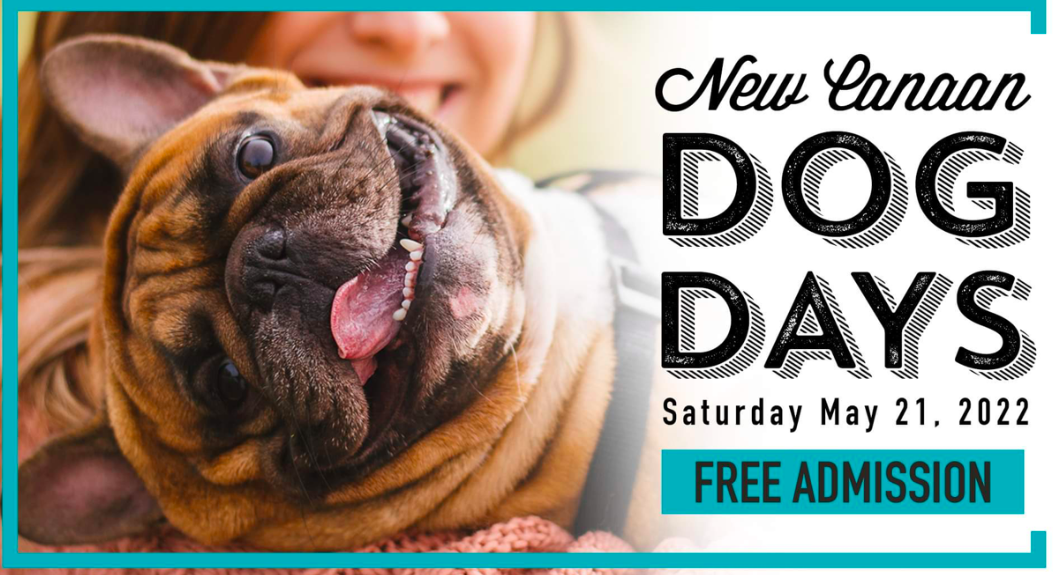 NEW CANAAN, Conn., Monday, May 2, 2022 – Pet Pantry Warehouse, a community-based, family-owned, and operated pet supplies retailer in Fairfield and Westchester County has announced its 2022 event lineup. These outdoor events, known as "the ultimate furry fun-raisers", feature games, competitions, family activities, entertainment, and a lot of free swag from premium pet food brands. Pet Pantry events are free to the public, attract thousands, and were created to bring the community together while raising money for local non-profit organizations like Adopt-A-

Dog

(adopt-a-

dog

.org) and other worthy causes. 
In 2020 Pet Pantry celebrated its 75th year anniversary but all signature events were canceled due to the pandemic in addition to in-store anniversary celebrations. Last year, Pet Pantry was able to host Puttin' on the

Dog

and Howl & Prowl in Greenwich although the events were scaled down to protect attendees. "Our fundraising is critical in the communities we serve", said Adam Jacobson, Executive Vice President at Pet Pantry. He continued, "Organizations we've supported for decades with our signature events rely on our financial support. I know that our partners and the families in the communities we serve are just as eager for these events to return as we are." 
During the pandemic, the Pet Pantry team found an urgent need to provide more financial assistance in both Westchester and Fairfield counties. With the addition of a monthly in-store fundraising program, Pet Pantry has been able to increase community giveback all year long. The "Donatable Dollars" campaign enables the retail locations to raise money through its Pet One monthly specials program. Since the launch of  Donatable Dollars, Pet Pantry has raised over $70,000 dollars to assist non-profits, individuals in need, and other people and/or pets in their local communities. Each time a customer chooses to shop items on sale from participating brands, Pet Pantry is able to make a contribution. 
"Adopt-A-

Dog

is incredibly grateful for not only the ongoing support of Pet Pantry Warehouse but for our long-term partnership," said Adopt-A-

Dog

Executive Director, Courtney Bellew. She continued, "We love working together to bring fun events to the local communities and raise awareness about rescue animals. Last year's Putin' on the

Dog

was an amazing turnout despite the pandemic and we hope to have even more people enjoy these upcoming events in 2022". Putin' on the

Dog

and Pet Pantry have partnered on this event for more than 30 years. The shelter was founded in 1982 in Greenwich by residents Donna Nives, Gloria Scheuer, and Pam Fahnestock. Now based in Armonk, N.Y., Adopt-A-

Dog

still holds its biggest event in Greenwich but through its partnership with Pet Pantry, the organization has expanded its fundraising reach in Fairfield and Westchester County. 
This year's event lineup includes the annual New Canaan

Dog

Days

scheduled for Saturday, May 21st at New Canaan Nature Center from 11 am until 4 pm; Fairfield

Dog

Days

at Old Town Hall on Sunday, June 19 from 11 am until 4 pm; Puttin' On The

Dog

at Roger Sherman Baldwin Park in Greenwich on Sunday, September 18 from 10 am until 4:30 pm; Harvest Market at Old Town Hall in Fairfield on Saturday, October 15 from 10 am until 4 pm; and Howl & Prowl on Greenwich Avenue on Sunday, October 30th from 1 pm until 4 pm. 
For more information, please visit Pet Pantry online (ppwpet.com), subscribe to the PPW email list, and follow along on social. Event details will also be available at each of the retail locations. @PPWPet #PPWPet
About Pet Pantry Warehouse
Pet Pantry Warehouse, is a community-based, family-owned, and operated pet supplies retailer. Products are carefully sourced to ensure quality and value. The history of the Pet Pantry began in 1945 with World War II Army Air Forces servicemen, Mort Davis, and Jac Cohen. The pair formed their alliance over a British puppy adopted by Davis while stationed in wartime England. After accomplishing a stateside transfer for the lucky pup, the two remained friends, joining forces in the pet food business. Davis passed away in the late '60s, but Cohen soldiered on with their enterprise through 1995, when the business was purchased by Barry Jacobson and his sons Adam and Ari, who run the business today. 
When the business was re-conceived in 1995, the large warehouse space which was home to the original Pet Pantry was converted into a more modern shopping experience and a new business model was born. The success of the reformatted business paved the way for additional locations. Today these locations include Rye, Larchmont, and Scarsdale in Westchester County (New York) and New Canaan, Wilton, Riverside, and Fairfield in Fairfield County (Connecticut). 
Six out of the seven locations (Scarsdale, Rye, Riverside, Wilton, New Canaan, and Fairfield) have self-serve pet washrooms, and host "Clean your Paws for a Cause" fundraisers with local entities. Pet Pantry also feeds local K-9 Units free of charge in Fairfield and Westchester County and sponsors New Canaan

Dog

Days

, Fairfield

Dog

Days

(new), Puttin' on the

Dog

, and Howl & Prowl. For more information and for online ordering please visit Pet Pantry online (pppwpet.com). Follow on Instagram: @PPWPet #PPWPet