Our Town: New Canaan, 1927
Monday, March, 23, 2015 @ 7:00 pm

-

8:30 pm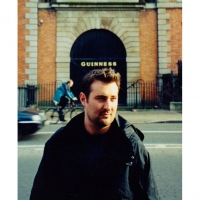 Join town resident and local historian Terry Dinan for the One Book New Canaan event, "Our Town: New Canaan, 1927," a fascinating look at what was happening locally in 1927, what New Canaan looked like, and what its residents were doing.
It wasn't just an incredible year for the nation, as Bill Bryson relays in his book, but was a seminal year for our town as well.  1927 was the year that Karl Chevrolet was founded and the original New Canaan High School building (and current police station) was built. Mead Park was a cranberry bog that soon would transform into something more pedestrian-friendly. And, New Canaan has direct ties to some of what Bryson notes in his book—for example, our town's own David Borglum is a direct descendant of Gutzon Borglum, architect of Mt. Rushmore, a project that got underway in the summer of '27.
Learn these and more about the goings on about town in this historic summer of 1927.
Terry Dinan is co-founder and contributing editor of NewCanaanite.com, and he writes the news site's popular local history feature, "0684-Old."