Opening Reception for Bankwell Pet Adoption Project
Wednesday, March, 1, 2017 @ 5:30 pm

-

7:30 pm

Free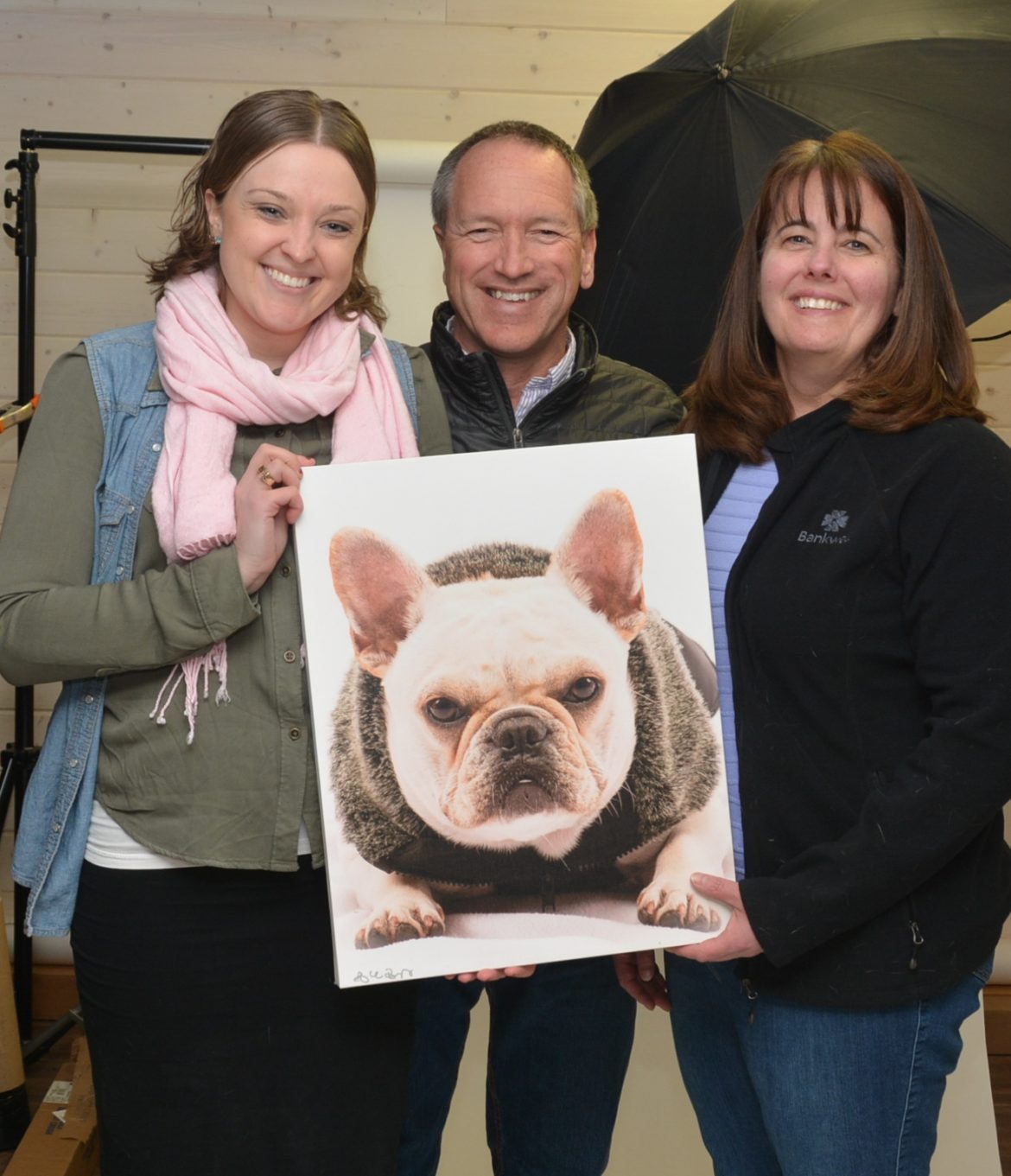 As part of an ongoing effort to provide ongoing value to the community, Bankwell has announced that it will launch the Bankwell Pet Adoption Project on March 1st to create awareness about the many dogs and cats in need of homes at animal shelters throughout Fairfield and New Haven counties.
All Bankwell branches will feature photographs and information about available dogs and cats, which will also be previewed on the bank's website during March and April. The branches will also serve as collection points for a "wish list" to benefit the CT Humane Society, and a list of those items will appear on the bank's website. Portraits of the featured animals were taken by local photographer Michael Bagley and Bankwell is hosting an opening reception and photo exhibit of available pets at Bankwell's 208 Elm Street branch on Wednesday, March 1st from 5:30-7:30 pm. The event is free and open to the community.
Michael Bagley is a Connecticut photographer who focuses on photographing images of People, Pets, and Products in the Tri-State area. He graduated from Wilton High School and currently resides in Norwalk. Michael is known for his easy-going nature and relaxed style, and his ability to work with even the most camera-phobic person or pet. Michael is passionate about animal rescue, and he devotes hundreds of hours each year working with animal shelters and rescues to photograph adoptable dogs and cats. Over the last ten years, he has photographed tens of thousands of shelter animals.
Bankwell has partnered with Animal Haven, ROAR, STARelief and Pet Assistance, Stamford Animal Shelter, Red Leash Rescue, Strays & Others, Little Black Dog Rescue, One More Dog Rescue, Sunshine Golden Retriever and CT Humane Society for this project. Additionally, Pet Pantry has generously offered to provide a complimentary gift basket for the home of any pet adopted during the program and serve as a collection point for the CT Humane Society "wish list."
Bankwell is a community bank that serves the banking and lending needs of residents and businesses throughout Fairfield County. More information can be found at mybankwell.com.