Sama Yoga Celebrates One-Year Anniversary
Saturday, April, 2, 2016 @ 11:30 am

-

3:00 pm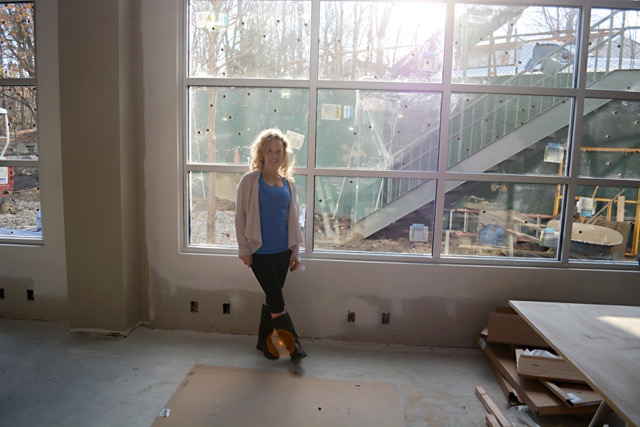 New Canaan's Sama Yoga is celebrating their first anniversary and will host a free community yoga class and party to celebrate. On Saturday, April 2, Sama will host a free community yoga class led by the studio's director and owner, Rebekah Jacobs, with "fresh beats" (live music) by Josh Kane. A party in the studio, or outside in the meditation garden if weather permits, will follow.
"We are so grateful to New Canaan and the surrounding community for their support this first year," says Rebekah Jacobs, Sama's director and owner. "Starting a new business is challenging and the community has really embraced us. We are so thrilled to be celebrating this first milestone with everyone!"
Ms. Jacobs points out that the events on April 2 are open to all, even those who have never set foot in the yoga studio.
"We not only want to thank our existing community, but to welcome all, including those who may be wondering what we're all about," she says. "I will of course be there, and most of our teachers will be there, so I hope people will come by to check us out and ask questions!"
The events on Saturday, April 2 include the free community yoga class led by Ms. Jacobs with live music by Josh Kane from 11:30 – 12:30, with a party following from 1:00 – 3:00. Both are open to all, but space is limited for the free class, and requires advance sign up on line at www.samayogacenter.com
In addition to refreshments, mingling, and general revelry, the anniversary party will include several family friendly activities — including a "yoga selfiie" station, where you can be photographed striking your favorite (yoga) pose — as well as demonstrations, give-aways and special offers. Another local business, Green & Tonic, will supply delicious healthy beverages for the event.
Sama Yoga Center is located at 45 Grove Street in New Canaan, inside Halo Studios, underneath the New Canaan Racquet Club. For more information, contact the studio at 203.594.7077 or info@samayogacenter.com
About Sama Yoga Center
Sama offers a wide variety of yoga classes seven days a week, as well as series, workshops and private sessions for every age and ability in a state-of-the art yoga studio with radiant heated flooring, as well as a seasonal outdoor yoga deck and meditation garden. Located in downtown New Canaan inside Halo Studios, 45 Grove Street, just below the New Canaan Racquet Club. Ample free parking.
Rebekah Jacobs is the owner and Director of Sama Yoga Center and also Director of The Yoga Loft at Bedford Post in Bedford, NY.
For more information visit samayogacenter.com or contact the studio at 203.594.7077 or info@samayogacenter.com