Tools for Building an Anti-Racist Community: Awareness, Conversation, and Reparations
Tuesday, February, 16, 2021 @ 7:00 pm

-

8:30 pm

$300.00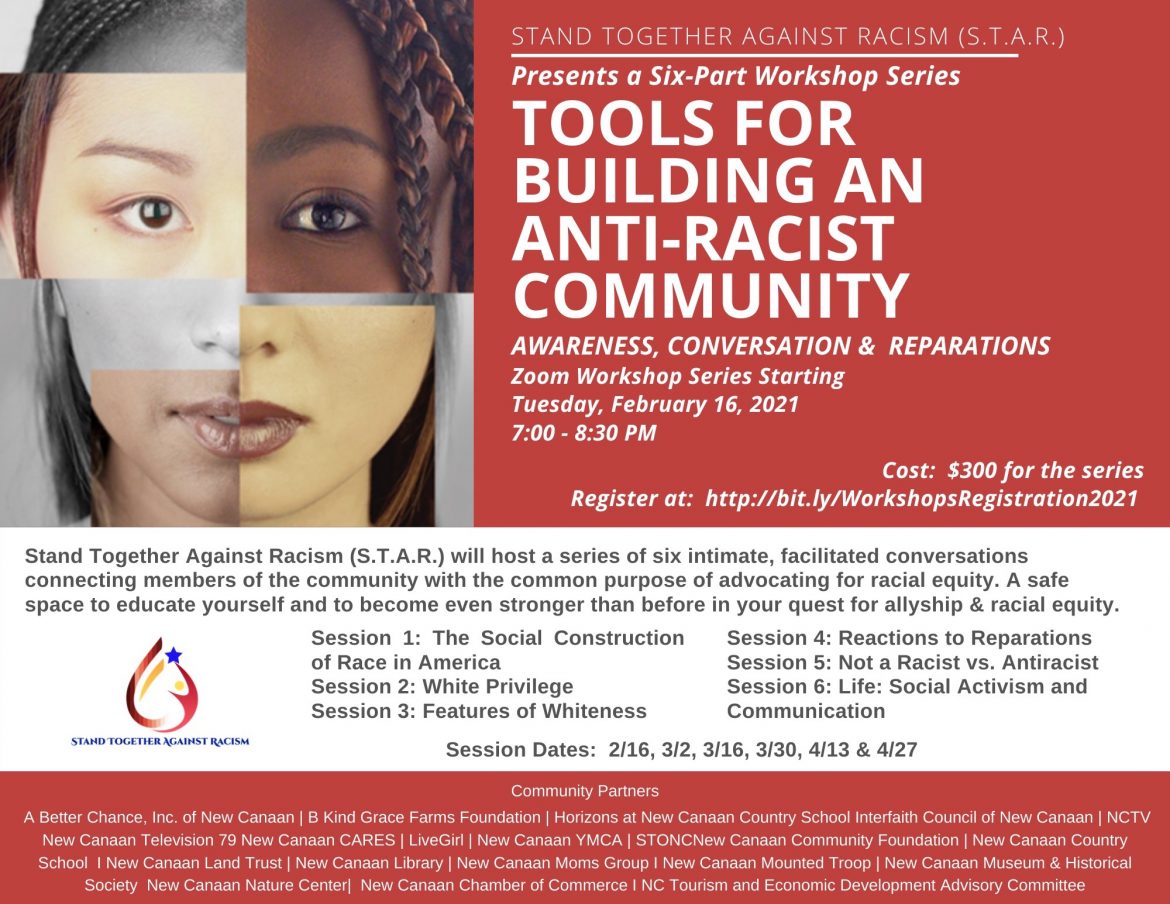 Stand Together Against Racism (S.T.A.R) will offer a six-session workshop series titled "Tools for Building an Anti-Racist Community: Awareness, Conversation, and Reparations" beginning on Tuesday, February 16 at 7:30 PM. The cost to attend is $300, and the virtual workshop is limited to 75 participants.
Beginning with historical context for systemic racism and progressing to individual behaviors in modern-day life, each module will begin and end with a full group discussion, with the bulk of the session spent in smaller breakout group conversations. The sessions will be moderated by Chris Dolin and Kevin Gillette of the organization Racial Literacy Groups.
"Education is one of the key pillars of S.T.A.R.," said founder Fatou Niang. "We believe that the important conversations central to this workshop will help advance racial awareness and promote anti-racist action for participants."
Key event details:
• Dates: February 16, March 2, 16, 30; April 13, 27 (all Tuesdays)
• Times: All sessions run from 7:00 PM to 8:30 PM
• Meeting Platform: Zoom
• Cost: $300 for series
• To register: http://bit.ly/WorkshopsRegistration2021
• Note: this workshop series is limited to 75 participants.