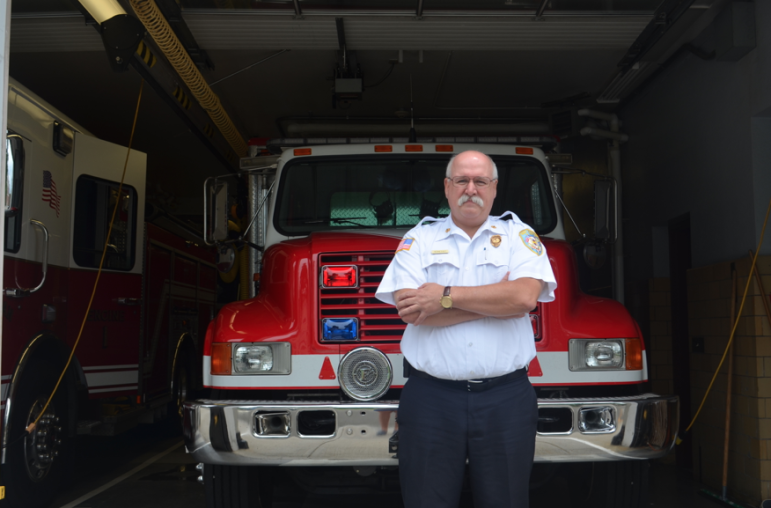 Chief Jack Hennessey, shown here in front of the fire station, said that the renovations "Definitely made all the people here happier. The two and a half years we spent working on this definitely paid off."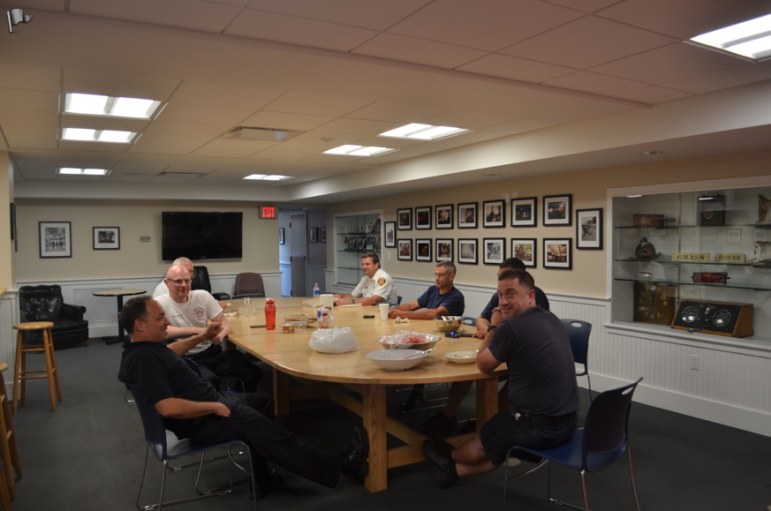 "This is the room we changed the most. We painted the walls, got a new table and chairs, and redid the carpet as well," said Hennessey.
Also in here, they painted the walls and put down new carpet. They also got new chairs and tables.
The new chairs were customized with the New Canaan Fire Station logo.
Hennessey, in his office, said that the room was repainted.