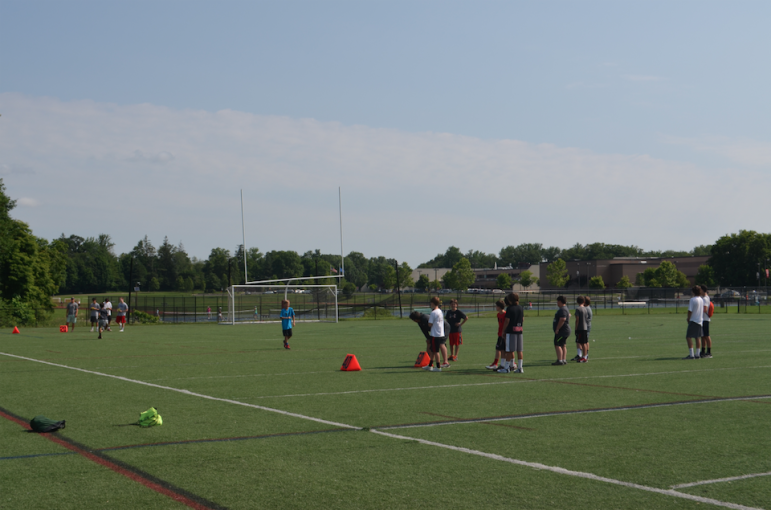 Lou Marinelli, the head coach of the NCHS football team, said, "We have this camp to instruct the kids that are playing youth football the basic fundamentals of the game. We get them out here in the end of June and early July to prepare them for what they're going to be doing when their season starts, as well as show them how fun football can be."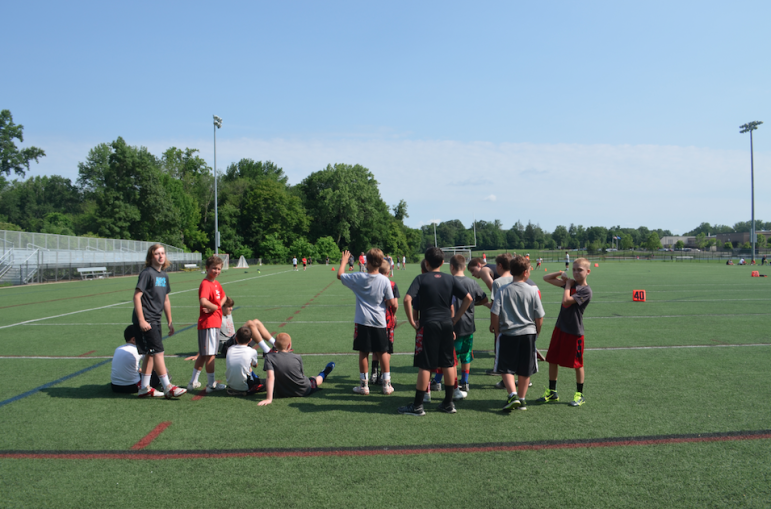 Chris Silvestri, the defensive coordinator of the New Canaan High School football team, said the ultimate goal of the camp was to "teach the skills that we teach the high school kids so that they can be more equipped for their season. We really want to teach the cognitive part of the game as well as the motor skills that go with it. We always go safety first."
Matthew Salmini, 10, a 5th grader at Saxe, said the most important part about football is "that you should always work hard and do your best, but you can't be selfish with the ball because every team member should get a chance."
Charlie Harrison, a 10 year old 5th grader at Saxe, said, "It's fun! You get to learn stuff in different ways and play really fun games. I;m definitely excited for next season."
Henry Cunney, 11, a 6th grader at Saxe, said he was able to learn "how to catch and throw right, and be able to get in the perfect stance right away."