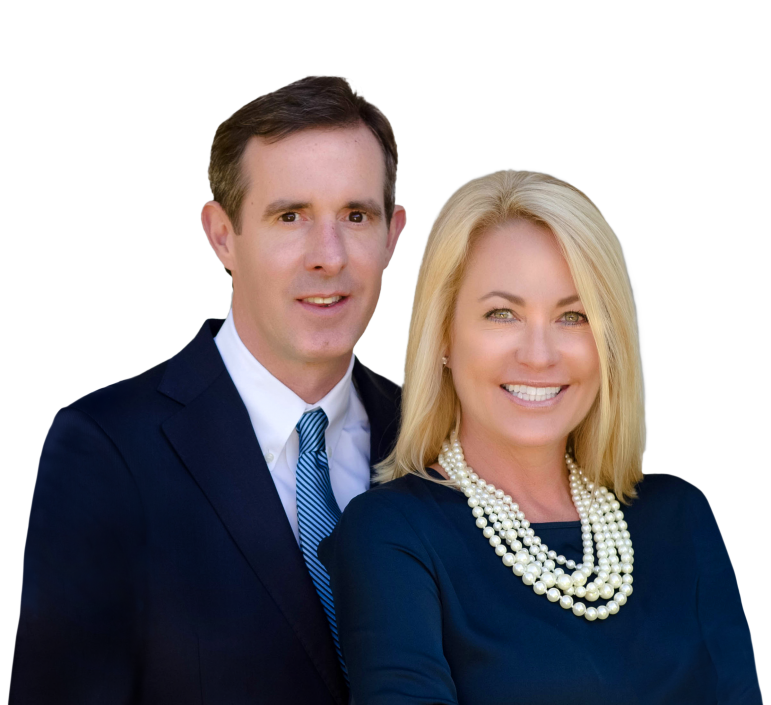 William Pitt Sotheby's International Realty has announced that seasoned real estate veterans Jaime and Kendall Sneddon, operating together as The Sneddon Team, have joined the firm and will be based in the company's New Canaan, Conn., brokerage. The top-producing team was recognized in 2017 by trusted real estate news source REAL Trends as the No. 6 team in the state of Connecticut, based on achieving $62.4 million in total closed volume in 2016. The Sneddons stated that they chose to move to William Pitt Sotheby's International Realty for its broader reach both regionally and globally, with access to buyers and sellers around the world through an extensive network of affiliated firms, as well as its sophisticated marketing, one-of-a-kind media partnerships and unique relationship with Sotheby's auction house. "Joining forces with William Pitt Sotheby's International Realty empowers us to provide our clients with every advantage possible," said Jaime Sneddon. "I am so excited to welcome such accomplished and extraordinary sales professionals to our firm," said William Larkin, manager of William Pitt Sotheby's International Realty's New Canaan brokerage. "The Sneddon Team brings a passionate devotion to service, an incredible depth of knowledge and a tremendous record of success in Fairfield County. I look forward to supporting their business with all of the vast and powerful resources available through our company and brand." Prior to entering real estate, Jaime served as Group Head of Marketing at Intuit and Vice President of Small Business Services at American Express for over a decade. Kendall served as Vice President at American Express, working directly for the Chief Marketing Officer. In 2005, they opened their own real estate brokerage firm, Project Real Estate, and in the years since have built a robust multi-million-dollar business. They were most recently affiliated with Halstead Property, where they have been consistently recognized for their unprecedented success including Chairman's Elite Club, Producers Council, No. 1 Agent Team in closed units and closed dollar volume, and Top Listing Team. "Jaime and Kendall's diverse professional background, including marketing, advertising and business development, has become a huge advantage to their clients," Larkin said. "They both have a clear understanding of how to maximize value, with a comprehensive and hands-on approach combined with tremendous skill in pricing, strategy and negotiation, all of which leads to the best possible real estate experience. We are thrilled to welcome a whole new wealth of expertise in lower Fairfield County to our firm."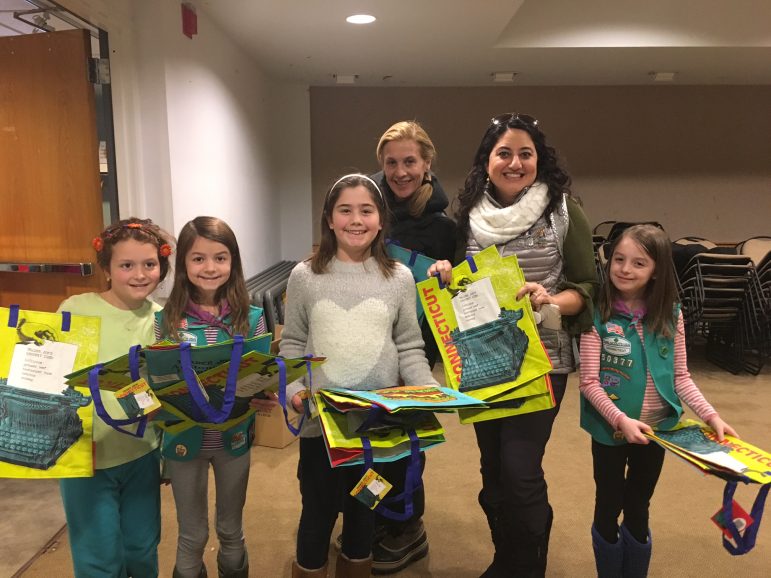 More than 70 people attended Planet New Canaan's January 7th screening of the documentary "Bag It", hosted by the New Canaan Library. Attendees included all manner of New Canaan residents, from elementary, middle and high school aged students all the way through to senior residents. "Bag It" explores the profound impact of disposable plastic on our environment, and provides viewers with tips on reducing plastic use; it was followed by a panel discussion on plastics and the environment. Attendees were handed reusable grocery bags by members of Girl Scout Troop 50377 as they departed the event. Planet New Canaan is a nonpartisan group, founded by local community members, committed to bringing awareness about the environmental issues facing New Canaan and the broader world, both today and in the future, through educational presentations and community outreach and initiatives. Anyone interested in watching the movie can check out a copy from the library, and anyone interested in learning more about Planet New Canaan can find the group on Facebook. Pictured here are members of Girl Scout Troop 50377 along with Shiva Sarram and Meredith Bergman.
(Photo L-R: Erin McDonough, Director of Community Relations & Marketing, The Open Door Shelter; Jeannette Archer-Simons, Executive Director, The Open Door Shelter; Vicky Maccaro, Bankwell Branch Manager in Norwalk.) Help others to stay warm this winter! Bankwell and Fat Cat Pie Co. are helping to provide support to the hundreds of individuals and families that visit the Open Door Shelter in Norwalk each winter seeking assistance from the community. Join us for an evening of food, wine and fun on January 31st from 6-8 pm at Fat Cat Pie Co., located at 9-11 Wall Street in Norwalk. Bring a friend and enjoy a relaxing evening while feasting on thin crust pizza, artisanal cheeses, delicious salads and some of Fat Cat's acclaimed wines. You can register for the event at www.opendoorshelter.org/events or by calling Erin McDonough at the Open Door Shelter at 203-866-1057 x129. The cost is $50/person. If you are unable to attend the event, please consider donating to help those in need through the Open Door Shelter website. Bankwell is a community bank that serves the banking and lending needs of residents and businesses throughout Connecticut. The bank's mission is to give back to the communities it serves. More about Bankwell can be found at mybankwell.com.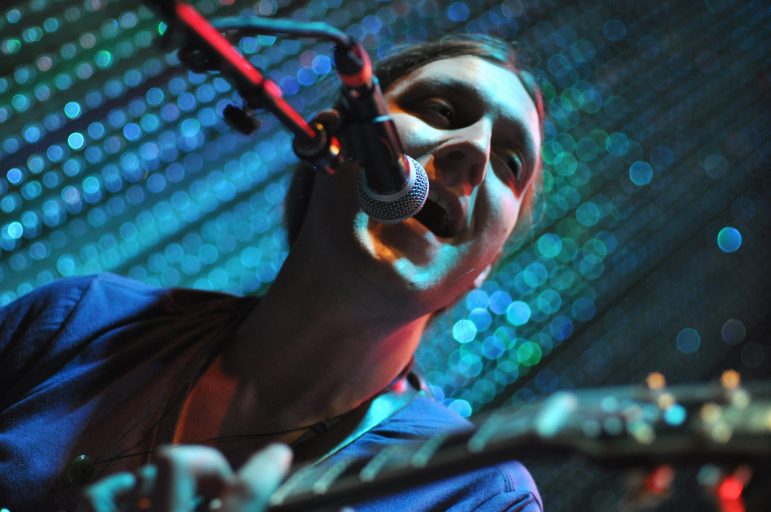 The Carriage Barn Arts Center will be hosting an evening of live jazz music featuring local musician Michael-Louis Smith and friends. Presented by DiRusso & Brooks Law Group, the evening will include a lively performance that blends jazz, funk and afrobeat. The current photography exhibit will also be on view, featuring the work of several local artists. Doors open at 8pm and live music from 8:30-10pm. $15 advance tickets are for sale at www.CarriageBarn.org/jazz. Tickets are $20 at the door. Guitarist Michael-Louis Smith is a bandleader and recording artist who tours nationally at venues such as LA's Troubadour Club, NYC's Apollo Theater and Vermont's Discovery Jazz Festival. His ensemble will showcase a medley of jazz, funk and afrobeat. "We had a great time performing at the Carriage Barn last June and are excited to return. Bringing live jazz music to my hometown of New Canaan and playing at a great venue like the Carriage Barn is a just awesome" says Smith. Smith and his family moved to New Canaan from New York City three years ago. Hilary Wittmann, Executive Director of the Carriage Barn says "This is a great opportunity to bring live jazz to New Canaan and showcase talented local musicians alongside the work of local artists. We're so grateful to local business DiRusso + Brooks for supporting this initiative." The mission of the New Canaan Society for the Arts is to promote the visual and performing arts, to enrich the community through exhibitions, education, and cultural experiences, and to operate the Carriage Barn Arts Center. The Carriage Barn Arts Center offers artists opportunities to exhibit their work in an exceptional gallery space in a unique nineteenth-century stone barn. "The Primacy of Color III" exhibit runs through June 23, 2017. Gallery hours are Wednesdays-Saturdays, 10:00 AM – 3:00 PM and Sundays, 1:00 – 5:00 PM., phone: 203-594-3638. Photo credit: Christina Saburro