The town received a notice of intent to sue from a New Canaan man injured when his Vespa presumably skidded out on Lambert Road one morning in June. At about 7:04 a.m. on June 12 (a Tuesday), he sustained "permanent injuries" including an ankle fracture and knee sprain, due to "deposits of gravel and/or sand and/or a slippery oil like substance upon Lambert Road which was open to traffic and concerning which no warnings or cautions were posted," according to a notice filed Aug. 2 by attorney James Hyland, a partner in Hamden-based Mulvey, Oliver, Gould & Crotta. The man was traveling at or below the speed limit, the notice said.
***
The Planning & Zoning Commission on Tuesday voted 8-1 to approve Grace Farms for 12 events at the Lukes Wood Road organization to be auctioned off as fundraising items during its annual benefit in October. P&Z Chairman John Goodwin, Secretary Jean Grzelecki and Commissioners Krista Nielson, Bill Redman, Jack Flinn, Dan Radman, Kent Turner and Laszlo Papp voted in favor. Commissioner John Kriz voted against.
***
Todd Gaines of Willowbrook Lane wrote the follow letter in praise of the head of the New Canaan Department of Public Works's highway department: "I saw Mose Saccary of the New Canaan Highway Dept., what a great guy, at the Taste of the Town Event downtown last week and told him about the pot holes on the street I live on and the next day a wonderful crew came out and fixed them even though he has a lot on his plate right now with all that's going on around town with the road projects.  Wow – I wish the rest of the government would work that fast."
***
Congratulations to academic and athletic standout Emma Garner, a former New Canaan High School student who starred last year on Trinity Catholic's basketball team, on committing to Bryn Mawr College for the fall of 2019. Her father is the Rev. Stephen Chapin Garner, senior minister at the Congregational Church of New Canaan.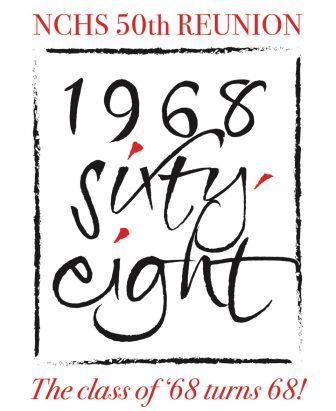 ***
The NCHS Class of 1968 is holding its 50th reunion with a series of events on the weekend of Sept. 28 to 30. Please find details and registration information here.
***
The town on Aug. 13 issued a building permit for the interior fit-out at 70 Main St. for Pesca, the new Peruvian restaurant expected to move in there this fall. 
***
Rob Mallozzi, former first selectman of New Canaan, has joined the Waveny Park Conservancy Board of Directors, according to Bill Holmes, its vice chairman. First Selectman of New Canaan for six years, Mallozzi is now senior vice president, director of business development at Bankwell, the New Canaan-based community bank that serves businesses and residents throughout Connecticut. "His deep ties to the community, passion for improving the quality of life in New Canaan and unbridled energy will be of immense value to our organization as we work to ensure that Waveny Park thrives in perpetuity," Holmes said in a release.
***
Finally, NewCanaanite.com visited the newly opened studiO on Park Street, a standalone yoga studio launched by the owners of Oxygen Fitness. Sara Koch said the need for studiO grew out of demand for more barre and yoga classes, which now have doubled in their frequency in the new space and accommodate more people's schedules. Right now the business is running a "Downward Dog Days of Special" $15 class drop-ins: