Three springs ago—her first in New Canaan—Serena Gillespie found herself walking downtown when she noticed, and felt moved by, works of art in storefront windows.
Attracted to a display that included peonies flowers, Gillespie made inquiries and discovered that she was experiencing Art in the Windows. That's how she came to find out about the Carriage Barn Arts Center (home of the New Canaan Society for the Arts), which organized the event.
"For me, art has always had to connect with me personally," Gillespie, now president of the art center's Board of Trustees, recalled on a recent evening as fellow board members, Carriage Barn staff and business owners gathered at the Waveny property during a kickoff/planning gathering for the Seventh Annual Art in the Windows. "If it talks to me and brings back a memory, that's when it connects with me. So Art in the Windows, the exhibition they had going on that year, was outstanding."
This year, Art in the Windows—organized by the Carriage Barn Arts Center and New Canaan Chamber of Commerce—kicks off Thursday, May 22 with a first-ever Art Stroll. Running 6 to 8 p.m., the stroll will see stores stay open extra late, offer up food and wine and, Carriage Barn Co-Director Eleanor Flatow said, include a map and information about the art and artist.
"We're looking to establish a connection with what the art represents, where it is coming from and what the sale of a piece means," Flatow told NewCanaanite.com. "A percentage comes to the Carriage Barn Arts Center to support us as well as the artist."
In all 59 works across multiple media—paintings, drawings, prints, photography, sculpture and more—from 71 local Connecticut as well as New York artists will be featured (all for sale).
Tucker Murphy, executive director of the New Canaan Chamber of Commerce, said the Art Stroll kicks off the "stroll series" for the town.
Murphy said she expects many stores to participate and to have art work inside the stores as well as in the windows.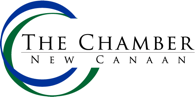 "The stores will do different things—some will hire high tables and have them out front, others will invite people into the store," Murphy said. "We'll have balloons out front by everybody's store, a kids' scavenger night and all sorts of elements."

The art itself is coming from artists from New Canaan and beyond who responded to a call for entries, said Carraige Barn Arts Center Co-Director Arianne Kolb. The center put no restriction on size or medium, she said, and visitors will be able to enjoy a wide range of art.
From 12 to 4 p.m. on Saturday, May 31, the popular "Pop-Up Park" that runs on the final block of South Avenue, between Morse Court and Elm, will feature "Pop Up ART DAY!"—where local artists will be working outside (or "en Plein Air") and kid-friendly activities will be held.
Bärbel Green, a Stamford resident who owned Bärbel's Jewelry store on Elm Street, founded the Art in the Windows several years ago when she was a board member for the Carriage Barn Arts Center (she's a member now).
Asked about why she pushed to hold the first event, Green said, "I always liked art and I said, 'Why don't we try to do window art in town, because a lot of people don't know about the Carriage Barn, so why not just try to do it and put a couple of pieces in different stores?' And every year, we had 40 or 45 stores and everybody had a different artist."
She added that many of the artists would come out on the first Saturday of Art in the Windows to set up easels on Elm Street sidewalks and paint.
For Flatow, the Art Stroll is a good example of the Carriage Barn Art Center's push to connect more deeply with New Canaan.
Asked how it fit into her vision, Flatow said: "Arianne and I have a vision to really connect the community with the Carriage Barn Arts Center and we're hoping that being in the center of town, and being more visible and creating an event surrounding Art in the Windows, will help with that connection."