Congratulations to the Pauley family on the birth of baby girl Peyton Ann Elaine Joyner.
The daughter of Michael Joyner and Lauren Pauley—and granddaughter of recently retired New Canaan Tree Warden Bruce Pauley and his wife, Elaine—Peyton was born at 10:04 p.m. on July 14 at Norwalk Hospital. Lauren Pauley is a 2000 Trinity Catholic High School graduate. The Joyner family resides in Stamford.
***
New Canaan High School 2015 graduate and football standout Zach Allen will wear No. 2 as a defensive end for Boston College this fall. Listed at 6-5, 256 lbs in the official BC Eagles Media Guide, Allen will launch his collegiate career Sept. 5 vs. Maine. The complete BC football schedule can be seen here on the last page of the media guide. Best of luck to Zach at the next level!
***
We're hearing that fisher cat sightings are popping up again on the eastern side of town. Two winters ago, a resident in the area of Valley Road managed to capture a short video of one fisher cat running through a back yard.
***
Following the arrest last month of a 48-year-old Locust Avenue man on sexual assault charges involving a child—and especially after The Hour of Norwalk's rather in-depth article saying that the crimes alleged took place through locally based Little Children's Home Day Care—the Connecticut Better Business Bureau released these tips on "What Every Parent Should Know about Child Care Facilities." They include "What sort of training, certification and experience do the employees have?" and "Do you do background checks before hiring a prospective employee?"
***
New Canaanite Barbara Wills, who lives off of Ponus Ridge near West School, photographed this newly hatched baby Eastern Box turtle in her asparagus bed recently. The town resident a few years ago caught the mama, whom she calls "Turtle Jane," on camera laying eggs in the area a few years ago, and Wills documents the shells of all the turtles her family sees.
The photo shows how very small the turtle is—Wills, who put her thumb in the frame for scale, said it's the youngest turtle she's photographed to date. "I left it there to live on here and maybe grow up to adulthood," Wills tells us.
***
Animal Control officials on Aug. 1 began phoning and visiting New Canaan households where dogs registered for last fiscal year did not renew during the month of July. The starting number of "delinquent dog licenses"? 582.
***
NCHS sophomore Caileigh Murray, together with Cobeña, Spain native Sandra Bousignac spoke recently to the Rotary Club of New Canaan about their time as "exchange siblings" through Rotary International's Short Term Youth Exchange Program. "Sandra arrived on June 20 to live with the Murray family for four weeks," we hear from Rotarian Ben Bilus. "They attended the Family Fourth, spent time in Mystic and toured New York City. The two young ladies have since left for four weeks with Sandra's family in Cobeña, just outside Madrid. Caileigh looks forward to improving her Spanish speaking skills, exploring Madrid and living the life of a Spanish teen." Those interested in either the summer or academic year exchange programs should contact Ann Cheney at ann@stewartsmarket.com.
***
The Board of Selectmen at its most recent meeting reappointed five members of the Youth Sports Committee— Sally Campbell, Tara Clough, Doug Perlman, Chris Robustelli and Ben Sibbett—and appointed Garland Allen and Tracey Karl as new regular members. Steve Benko (Recreation Director), Jay Egan (Athletic Director), and John Howe (Parks Superintendent) were reappointed as non-voting members.
***
Here's a shout-out to Linda Muscolino, who last month celebrated her 92nd birthday at the New Canaan YMCA, where she works in the back office. Here's a photo from the Y of Linda with the incomparable Dante Chicatell, of the front desk staff, who marked his own 101st birthday in December.
***
Two kids on Aug. 3 reported seeing a black bear in the area of Summer Street. The kids were on swings and they caught a quick glimpse of a black-and-brown, bear-looking animal at the peak of their swings, which gave them a momentary vantage point over a fence. In fact, it turned out the animal they'd spotted was a roaming Australian shepherd dog.
***
The Silvermine Arts Center has set an Oct. 16 opening date for the Bill Sessions Woodworking Center, named for a longtime town resident and woodturner who became a self-taught artisan after retiring from a business career. Here's some background on the Sessions family from the arts center: "Born in 1920 in Muskegon, Michigan, he attended the University of Michigan, obtaining a degree in Liberal Arts (Phi Beta Kappa), and another in Chemical Engineering (Tau Beta Pi). During World War II, Sessions served in the Navy as an ordnance officer, concerned primarily with radar and radar countermeasures. After the war he joined the Monsanto Company, serving posts both in the U.S. and abroad. Bill and his wife Nancy, who have been married for almost 73 years, have four grown children. They have lived in New Canaan since 1957, when Monsanto asked Bill, returned from temporary residence in England, to take over their New York office. Except for a few years that involved short transfers to Detroit, Hartford, and St. Louis, New Canaan has been their home. Bill finished his corporate career by starting a chemicals division for the American Can Company, and then completing a stint as President, then Chairman of the Society for the Plastics Industry."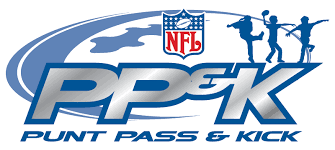 ***
New Canaan is gearing up to host an NFL "Punt-Pass and Kick Competition" for kids ages 6 to 15. It will take place at 10 a.m. on Aug. 15 at the Waveny's water tower field. Register here. Organizers including New Canaanite Craig Hunt tell us: "The PPK program is free. Girls and boys in five separate age divisions (6-7, 8-9, 10-11, 12-13, and 14-15) compete against each other in punting, passing and place kicking in a fun and engaging forum … NFL stars –Peyton Manning and Colin Kaepernick and Pro Football Hall of Fame quarterbacks Troy Aikman and Dan Marino competed in the Punt, Pass & Kick program as youngsters. Girls and boys in five separate age divisions (6-7, 8-9, 10-11, 12-13, and 14-15) compete against each other in punting, passing and place kicking in a fun and engaging forum."
***
Check out these photos by NCHS rising junior Sophia Welch, from last month's inaugural Camp LiveGirl, conceived and executed by New Canaan's West family with plenty of support from local businesses and district officials:
Kiana Johnson, 14, from Bridgeport, says her favorite part about the camp was "I got to meet a lot of new people and we got to do different activities about working together and coming together as girls."