During a regular mammogram appointment at a Manhattan clinic five years ago, Julie Stein wound up stuck with a radiologist for about five hours undergoing tests and scans, including on a 3D machine.
Stein was told that "something just is looking off," she recalled.
"He said, 'Something doesn't look right. You'll hear from a doctor tomorrow.' They never told me what it was," Stein said. "I didn't feel a lump. There weren't any lumps."
That was a Tuesday. On Wednesday, she was standing in her kitchen in Westchester—Stein moved to New Canaan three years ago—when the phone rang. 
Her husband was at the office and her kids—a 15-year-old daughter and son, 12, who was getting ready for his bar mitzvah—were at school.
"It was the technician or somebody, I don't know, somebody calling, and I said, 'Oh, are you just calling to see how I'm feeling after yesterday?' " Stein recalled. "And she said, 'No, I'm calling to tell you to go find an oncologist because you tested positive for malignancy.' Literally, I almost hit the floor."
So began Stein's breast cancer journey at age 47. 
After the imaging, Stein underwent biopsies that confirmed she had ductal carcinoma in situ or "DCIS." She found an oncologist at New York University and though her breast cancer was caught early, Stein was told that "based on the density of the calcium, it was quickly growing." 
The doctor told Stein to take the weekend to decide on a treatment plan—one of which would have required medication for the rest of her life and twice-yearly mammograms with the uncertainty of whether the cancer had traveled to her other breast.
"I just looked at my husband and I said, 'I don't need the weekend,' " she recalled. "I am young. I have young kids. I have my husband. I just want this out of my body." 
Stein underwent a double mastectomy with reconstruction. 
She'd been diagnosed in October, which is Breast Cancer Awareness Month, "and I really never looked back," Stein said.
"I just said, this is what I'm doing," she recalled. "There's no other option. This is what I'm doing, and I'm going to beat it. And I remember talking to my friends, talking to my family. I had to tell my sisters. I remember having to tell my mother at the time when she was still alive. And I just said, 'We're not going to cry. I am going to beat this.' It's not invasive. It's contained. And I'm going to get rid of it. And then, God willing, once I'm over the hump, I'm gonna dedicate my time, my resources, to raising awareness, raising funds, and helping everyone because breast cancer affects everybody."
One year ago, Stein joined the Board of Directors at the Greenwich-based Breast Cancer Alliance, and co-chaired their annual fundraiser. 
And starting Oct. 1, following an idea she developed in collaboration with the New Canaan Chamber of Commerce, service organizations such as the Service League of Boys or "SLOBs" at New Canaan High School, and additional businesses and supporters, Stein is launching Project Pink New Canaan (on Instagram and Facebook). 
A first-of-its-kind community effort, Project Pink is designed to see downtown New Canaan literally turn the color pink from Oct. 1 to 13, roughly the first two weeks of Breast Cancer Awareness Month.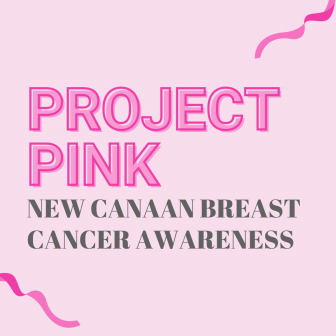 Stein said the idea expanded and crystallized thanks largely to Laura Budd, executive director of the New Canaan Chamber of Commerce. 
Budd advised Stein to sell $100 banners for 100 lampposts on Main and Elm Streets downtown, potentially raising $10,000 for the Breast Cancer Alliance (more info here for prospective sponsors).
"She said maybe we could work with SLOBs, the Service League of Boys, that are high school age, to help decorate the posts, let's try to make it a way to bring New Canaanites together and raise awareness for breast cancer," Stein recalled. 
Stein said she was "taken aback" by the suggestion.
"I said, 'Are you serious? Oh my god,' " she recalled. "I said we could split the proceeds and she [Budd] said, 'Absolutely not.' She said, 'We are a community, we have so many members of our community that are affected by breast cancer. Thank you for bringing this to our attention … New Canaan will come together as a town and we will make this an entity that will shine.' "
One of those purchasing a pole is Francos Wine Merchants on Elm Street, one of New Canaan's most venerable businesses. Carl Franco said the pole was purchased in memory of Cindy Franco, "who received so much support from the community as a whole" while battling breast cancer.
Plans call for pink lights to be hung in the trees downtown so that New Canaan recognizes Breast Cancer Awareness Month throughout Project Pink.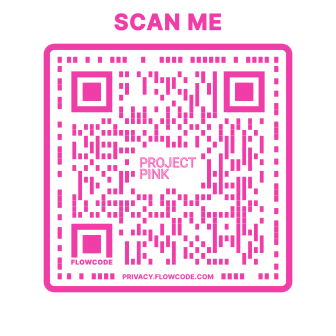 "All of a sudden, Project Pink, over the course of two weeks, kindled and morphed into this incredible opportunity for the community to come together," Stein said.
Asked about Project Pink, Budd told NewCanaanite.com that it's " a perfect example of a passion project."
"Julie and her team came to us with a desire to raise awareness of breast cancer and came up with a very creative way to raise money for this important cause," she said. "The Chamber was happy to provide guidance and work with town officials to secure the lampposts. We are so excited to see downtown New Canaan lit up pink starting October 1st, we know this will become another important town tradition."
A new tradition with plenty of room to expand. 
"We want to raise money, we want to find a cure," Stein said. "But $100 is a lot of money for some people. And some entities can't do that, so what are other ways that we can just bring breast cancer awareness to New Canaan? It can be as simple as if you have a clothing store, we dress up mannequins in pink. If you're a florist, you put a pink garland in front of your shop. Because what we were finding is people want to support the project, but not everyone can do a lamppost."
"One club did a 'Play for Pink' and these merchants are doing all different things that work for them to support the venture," Stein said.
Life Aquatic fish store will host a ping pong game where participants, she said, New Canaan firefighters are extending their T-shirt sale, Dunkin Donuts will donate pink frosted cupcakes, Vineyard Vines will stay open late to do a raffle, Red Grape Wine & Spirits is doing a rosé tasting with proceeds benefiting Breast Cancer Alliance.
"All I did was have an idea," Stein said. "I survived. I'm lucky, I'm a survivor. My passion is raising awareness. I had an idea, but it really took a community to embrace it and to rally around it."
If it wasn't for the Chamber, SLOBs, merchants neighbors and Stein's own committee "it just would be an idea that didn't go anywhere," she said.
"But it truly has kindled, it has taken off like wildfire, which is amazing," Stein added. "And hopefully every year we could think of more and more things to incorporate in this venture."