The owner of Canaan Parish, the Section 8 housing development at Route 123 and Lakeview Avenue, on Tuesday filed in state Superior Court in Norwalk to terminate the lease of a tenant who has not paid rent since Sept. 1. More than $3,000 is owed, court documents show. It's one of four New Canaan housing actions taken to the court so far in 2017: A landlord also is seeking to evict an Urban Street tenant who failed to pay $1,450 in rent in January, according to a Feb. 7 filing, a Raymond Street landlord on Jan. 23 filed a complaint alleging that a tenant had failed to pay $7,500 per month in rent, and a Locust Avenue landlord on Feb. 7 filed a complaint of nonpayment of rent ($2,100 per month) for a tenant who hasn't paid since November, court documents show.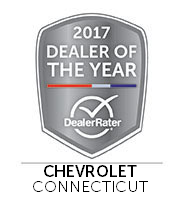 ***
Congratulations to Karl Chevrolet, which has received a 2017 DealerRater Dealer of the Year Award. It recognizes auto dealerships across the United States and Canada who deliver outstanding customer service, based on consumer reviews written on DealerRater.com. "Car buyers have spoken and have identified The KARL Chevrolet Company​ as the best Chevrolet dealer to do business with in CT," DealerRater CEO Gary Tucker said in a press release. "The quality and number of reviews for The KARL Chevrolet Company speak volumes of the top-notch experiences they provide to customers."
***
New Canaan resident Kit Devereaux will run later this year for the Board of Selectmen seat to be vacated by fellow Democrat Beth Jones, who has decided not to seek re-election. Devereaux, a former Board of Finance and Town Council member—eight years apiece—who sat on the Charter Revision Commission and currently serves as a member of the Parks & Recreation Commission, also is wrapping up a term as president of the League of Women Voters of New Canaan. She has a white poodle named 'Louis Armstrong, supports the New England Patriots and has lived in New Canaan for 24 years.
***
New Canaan Police after midnight on Saturday cited a 21-year-old Stamford man and 18-year-old Danbury man for minor drug violations in separate incidents. The Stamford man was ticketed for possession of less than .5 ounces of marijuana at 12:16 a.m. after he was stopped on Smith Ridge Road for a defective taillight. At 2:22 a.m., the Danbury man was pulled over after traveling slowly along Canoe Hill Road and stopping in front of multiple houses. He also was cited for possession of alcohol by a minor. Additionally, at 6 p.m. on Feb. 13, a 32-year-old Sagamore Trail woman turned herself in to police on a failure to respond to an infraction charge, stemming from an Animal Control-related ticket issued in 2015.
***
Tree Warden Bob Horan told the Board of Selectmen during a meeting Tuesday that the heavy winds that hit New Canaan Sunday into Monday had "fairly minimal" effect overall in terms of downed trees or branches given the strong gusts.
***
Police said Wednesday that the state has given verbal permission for New Canaan to reduce the speed limit on Silvermine Road from 30 to 25 mph, as residents had requested in the fall.
***
Congratulations to Devlin, a boxer from New Canaan who won Best in Group for the Working Group at the Westminster Dog Show on Tuesday night. Her owners are Mrs. Jack Billhardt and Sergio Tenenbaum, according to the American Kennel Club.
***
The selectmen on Tuesday reappointed for two-year terms four members of the town's Zoning Board of Appeals: Laura Edmonds, John Mahoney, Becky Walsh and Angelo Ziotas.
***
Two local organizations—NCConnect, a 100-plus-member nonprofit group that serves professional businesspeople, and RoundTable Financial, a merchant and investment banking advisory company—met two Tuesdays ago to hold a "Shark Tank" event that saw three early-stage businesses seeking venture capital investors make their pitches. The three businesses and their CEOs were GianMatteo LoFaro of Lavit (which has developed a new, healthier and environmentally friendly way to deliver cold drinks to the workplace and eventually the home) Nick Williams from Drive Sally (a business that provides drivers with rideshare-ready vehicles and uses tight cost controls and data analytics to help drives deliver passengers efficiently from point A to point B) and New Canaan's own Nate Checketts of Rhone Apparel (designed to fill a void in the men's high-end active wear market by providing a product that performs well and is odor-resistant).
***
Many thanks to NewCanaanite.com reader Liz Donovan for sharing this great photo (at right) of eight deer making their way across a Cross Ridge Road meadow on Monday morning, Feb. 13.
***
Town officials on Tuesday approved tree removals and prunings throughout town, as per the Horan's recommendations. They include:
White pine tree opposite 101 Cedar Lane;
Ash tree near the corner of Rosebrook Road and Bittersweet Lane;
Four leaning tulip trees, small leaning maple and split ash tree at 230 Rosebrook Road;
Dead spruce tree in the island at Nursery and White Oak Shade Roads—grind the stump;
Remove red maple and prune large oak tree at Spring Water Lane near Jelliff Mill Road;
Remove dead maple and elm trees at 215 South Bald Hill Road;
Remove red maple tree at 152 Wahackme Road;
Remove two ash trees at 152 Weed St. and grind stumps.
***
Some noteworthy additions at Bankwell:
Nancy Abels Caccia has joined Bankwell as First Vice President, Customer Experience and Development Leader of the bank. She has more than 25 years of experience in banking and comes to Bankwell from a similar role at Capital One.
Kevin McAndrew has joined Bankwell as First Vice President and Controller. Kevin has over 20 years of experience in accounting, audit and tax. Most recently, Kevin worked for Doral Financial Corporation as Controller for their Syndicated Lending Group and for Darien Rowayton Bank where he was Controller for their Education Finance business.
Courtney Sacchetti was named First Vice President, Director Financial Planning and Analysis at Bankwell. Courtney is a 20-year veteran of GE Capital. Over the years, she has held several different finance roles with increasing complexity and responsibility—including pricing, planning and budgeting, and regulatory capital monitoring and forecasting.
Nick Santorelli has joined the company as First Vice President, Director of Investments and Treasury Operations. Nick was previously the Controller at Darien Rowayton Bank. Prior to that, he worked at Hudson Valley Bank and spent 16 years at Deutsche Bank.
***
Finally here are some photos from the Feb. 10 Tim Tebow Foundation "Night to Shine" event held at Grace Community Church, partnering with STAR, Inc., Lighting the Way, which brought young adults with special needs, their "buddy" peers, parents and volunteers together for an evening of fun and celebration:
From the Feb. 10 Tim Tebow Foundation "Night to Shine" event held at Grace Community Church, partnering with STAR, Inc., Lighting the Way. Jim Dunn photo