Luis Lopez, beloved chef, is returning next week run the kitchen in one of New Canaan's favorite restaurants. Stay tuned.
***
East-Saxe-New Canaan High School (class of '93) alumnus Justin Elicker is running for mayor of New Haven.
***
The Board of Selectmen on Tuesday voted unanimously to hire John Cross as a school crossing guard in New Canaan. He'll work the blinking light area at South Avenue and Gower Road, formerly manned by local favorite Terry Darden.
***
The town on Jan. 15 received an application for the estimated $400,000 renovation of the Greek Revival-style home at 4 Main St.—a project that's being featured by "This Old House." New Canaan's Karp Associates Inc. is the contractor on the job, and CAH Architecture & Design LLC of Cos Cob is the architect. 
***
Congratulations to Harry Stanton, a former three-sport athlete at New Canaan High School and 2018 graduate of Wesleyan University in Middletown on being named Athlete of the Year by the Connecticut Sports Writers' Alliance. He led Wesleyan to the school's first-ever team national championship, an 8-6 win over Division III power Salisbury at Gillette Stadium. Stanton netted two goals and added an assist in the championship contest to earn Most Outstanding Player honors. The title capped an outstanding senior season for him, as he scored 60 goals, including 15 in five NCAA tournament wins—six in a national semifinal upset of top-ranked Rochester Institute of Technology. He was named an All-American for the third straight season, and wound up his Cardinal career with 224 goals, the most in the 59-year history of the Wesleyan lacrosse program, and 287 points, good for second all-time.
***
The selectmen confirmed Tuesday that the new tenant going into the upper floor of the former Outback Teen Center is New England Academy of Dance.
***
New Canaan Police at 7:29 p.m. Wednesday cited an 18-year-old Stamford man for possession of less than .5 ounces of marijuana and possession of drug paraphernalia after an officer was dispatched to Irwin Park on a report of a suspicious vehicle there after hours.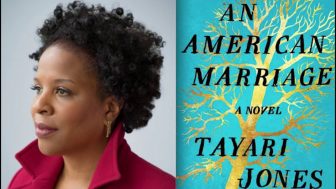 ***
New Canaan Library will hold its 2nd annual Spring Edition author talk and lunch, featuring The New York Times bestselling author Tayari Jones, speaking about her latest novel, An American Marriage, at the Country Club of Darien on Thursday, March 7th from 11a.m. to 2 p.m. Individual tickets are $150. Benefactor tickets are $500 and include reserved seating, priority parking and a private pre-event reception with Tayari Jones. Tickets are now on sale, more info here. 
***
The companies that won bids to demolish the Mead Park Brick Barn on Richmond Hill Road and safely dispose of its remains have agreed to hold their prices through about Feb. 15, according to Moynihan. The Board of Selectmen has not voted to approve the contracts, delaying the demolition and buying more time for the New Canaan Preservation Alliance to win support for its restoration and use plan.
***
Tucker Murphy, executive director of New Canaan Chamber of Commerce has turned over the presidency of the Kiwanis Club of New Canaan to New Canaan's Jenny Esposito. The club is celebrating 80 years as a service club in 2019. It's a global organization of volunteers dedicated to improving the world one child and one community at a time. If you are interested in more information about Kiwanis or is interested in joining please reach out to Jenny at JEsposito@Houlihanlawrence.com. 
***
New Canaan's revamped municipal website will launch in April, Moynihan said.
***
Finally, the following news on the NCHS boys' varsity squash team taking over first place in its division was submitted by Lisa Platt: 
"The NCHS Boys' varsity squash team earned two more victories last week, moving into first place in the FairWest League. The team played its local rival St. Luke's last Tuesday and every member of the NCHS team won its match by a score of 3-0. On Friday, the team travelled to Yale to play against Squash Haven, where they overcame their opponent by a score of 6-1 but it was a tight contest. Will Comyns and Teddy Manges, playing 1 and 2 respectively, each beat their opponents 3-0. Jamie Cutler and Charles Brossy each needed 4 games to secure their victories while Reid Dahill and Austin Platt went the distance and each won their match 3-2. The NCHS Boys' JV squash team had two close contests last week, beating St. Luke's 4-3 but falling to Squash Haven 4-3. The JV team is having a great season and is currently 7th in the FairWest league."