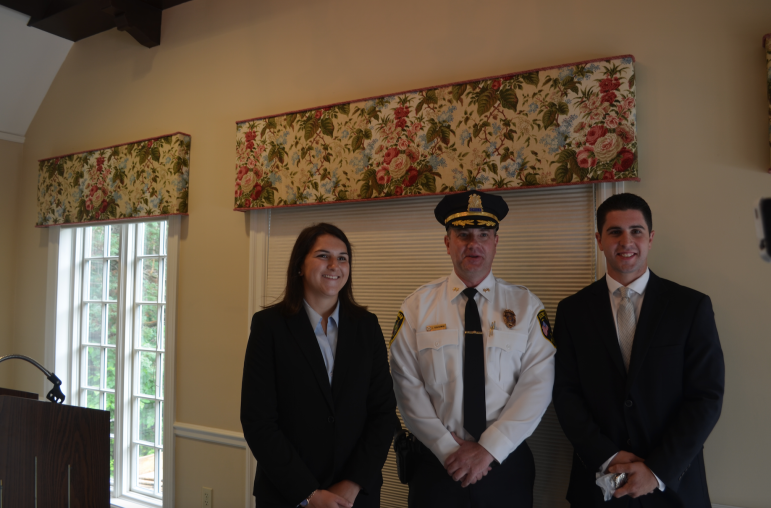 L-R: Kelly Coughlin, Chief Leon Krolikowski, and William Sheehan. "Kelly and William, welcome to our family, we are here to protect and support you, just as you have taken the oath to protect and serve our town," the chief said.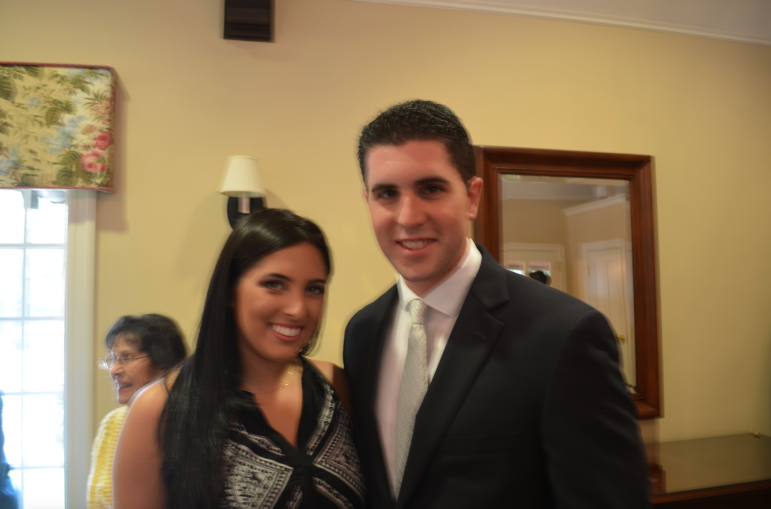 William Sheehan, shown here with Danielle Debellis. His grandmother said of him, "I am so excited, I'm thrilled for him, this is what he wanted, and I'm so happy he made it."
Kelly Coughlin, shown here (L-R) with her brother TJ, mother Laura, her father Tim, and her Grandmother, Jo. Her mother, Laura, said, "I feel incredibly proud, she's an amazing girl and I think she has a lot to offer, and I'm impressed with everybody I've seen here so far and I think she's on the path that she's meant to do."
"The badges we just issued represent public trust", said Chief Krolikowski. "It comes directly from those who give it to you freely, and believe you will use it wisely."
"My final charge to you is: conduct yourself in honor, and remember that you create your own reputation each day with every action at work."