After pushing for an alternative site for years, First Selectman Kevin Moynihan on Thursday conceded that the future New Canaan Police Department—whether renovated or rebuilt—will remain at its current location at 174 South Ave. "The town leaders have decided that there's not an appetite to pursue an alternative location," Moynihan said during a special meeting of the Police Department Building Committee, held via videoconference. "We have had bonafide offers to purchase South Avenue, substantial offers, for multifamily housing." He referred to discussions that some members of town bodies such as the Board of Selectmen, Board of Finance and Town Council have had over the past several months. Moynihan also noted that a very recent $9,700 "building envelope" study found "that the building is suitable for renovation."
***
The wonderful ABC House of New Canaan is hiring a new executive director—details here.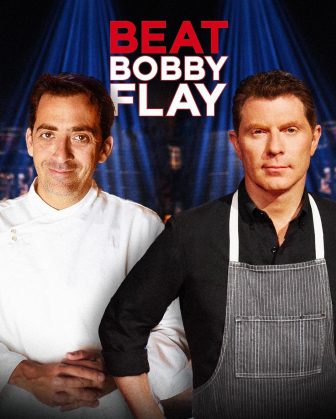 ***
We're very excited to watch 1993 New Canaan High School graduate Matthew Dolan—executive chef and partner at 25 Lusk in San Francisco—who will be featured in Beat Bobby Flay's "Bobby, Why Don't You Just Meet Me at the Griddle?" episode airing at 9 p.m. next Thursday on The Food Network.
***
NCPD's Animal Control section issued citations for allowing a dog to room and nuisance dog after a Labrador retriever was found in the road last week with a long leash attached to him—a habitual roamer. Police responded to a call that came in at 9:22 a.m. on March 24 on Rosebrook Road.
***
The Town Players of New Canaan's Actors Workshop with Amy Greenberg starts April 5—details here. 
***
Congratulations to Plum Plums Cheese on marking the Cherry Street business's one-year anniversary in New Canaan.
***
Police received reports of motorists passing stopped school buses at 4:29 p.m. on March 25 (at Oenoke Ridge and Louise's Lane) and at 4:35 p.m. on March 24 (in the area of 288 Smith Ridge Road).
***
Name a chair in the new Jim & Dede Bartlett Auditorium at New Canaan Library—details of The Chair Project can be found here.
***
Police say a mixed-breed dog injured a smaller canine at about 8:30 p.m. on March 25 as it was being leash-walked in the area of Laurel Road and Hidden Meadow Lane. The smaller dog was bit after it had left its property and approached the passing animal.
***
Dr. Jo-Ann Keating, director of finance and operations for New Canaan Public Schools, will retire June 30 after seven years with the district, officials said in a March 17 press release.
***
Here's the new "Wine Minute" from Francos Wine Merchants on Elm Street—and a reminder that they will be resuming their Weekly Wine Tasting 1 to 5 p.m. Saturday:
***
The New Canaan Police Department is hiring a police officer. Details here.
***
Police at about 5:22 p.m. on March 15 arrested a 40-year-old Bridgeport man and charged him with failure to respond to a payable violation. An officer pulled the man's vehicle over after clocking him at 57 mph in a 45 mph zone on Route 123 near Lakeview Avenue, police said. According to Connecticut Judicial Branch records, the man had been cited for motor vehicle violations in August 2017, and subsequently charged with failure to pay or plead in May 2018.
***
Some worthwhile events coming up (add your event to the Community Calendar here, and we'll share it):
***
The Newcomers Club of New Canaan announced last week that it will donate $89,000 from the 2021 New Canaan Holiday House Tour to 19 local nonprofit organizations, including ABC of New Canaan, Getabout, LiveGirl, New Canaan Beautification League, New Canaan Land Trust, New Canaan Museum & Historical Society and New Canaan VFW Post 653, among others.
***
An EZ Pass found at the side of the road on Hickory Drive was placed into property management at NCPD at about 11:27 a.m. on March 28.
***
Registration for Camp LiveGirl is open. Details here. It serves girls in rising grades 5 through 8, and runs 9 a.m. to 4 p.m. for three weeks in July (7/5-7/8, 7/11-7/15 and 7/18-7/22). Located at St. Luke's School, Camp LiveGirl this summer features comedian Samantha Ramsdell and journalism Alisyn Camerota.
***
Congratulations to the New Canaan High School Alpine Ski Team on standout performances at the CT State Open Championships on Mount Southington in February.  On the girls side, NCHS junior Paxton Beladino finished 17th out of 130 racers, newcomer freshman Anne Perreten placed 37th,, sophomore Kailin Downey 57th, and senior and captain Amelie L'Henaff finished her final CT State Championship with a combined time of 64.63. For the Ram boys, freshman George Matviak took 14th out of 140 racers in the state, while freshman Spencer Paine finished 41st.  Seniors and co-captains Will Stallings placed 49th while Braydon Bavoso finished his final CT State competition with combined time of 63.39. Beladino, Downey,  Perreten and Matviak were all named to the CISL All-State First Team.
***
During Sunday's New Canaan Chamber Music concert at First Presbyterian Church of New Canaan, Andrew Armstrong, artistic director and founder of the organization was joined by fellow talented musicians who performed as a gift to first responders, teachers and school staff and town employees to honor their steadfast service during the pandemic.
***
Finally, the town is joining forces with the New Canaan Chamber of Commerce and Planet New Canaan for the 2022 "Clean Your Mile" effort, where residents, merchants and community groups help pick up trash and debris. Details here.